who works with you:
humans!
humans are behind the maschines.
cmdt
christoph müller #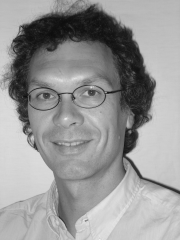 christoph müller
BSc in information science FHO
fix: +41 71 340 06 86
mobil: +41 77 456 58 61
xmpp: cmdtcm@swissjabber.ch
email: cm18(ät)cmdt.ch
pubkey: 0x565E5D50
since completing my apprenticeship, i have mainly worked in the field of software development.
in order to acquire the "organizational" knowledge in information technologies in addition to the technical skills, i completed my bachelor's degree in information science at the FH HTW Chur in 2009.
in recent years i have been involved in research, teaching and service projects in the fields of modern record management and digital long-term storage and in the implementation of open access institutional repositories.
i am no longer a member of the eCH specialist groups Records Management/GEVER and Geschäftsprozesse.

family work is important to me alongside my job.
external
depending on the task, we work together with external partners.
Feel free to contact us.
We look forward to you.
cmdt information, switzerland