open
open meint nicht gratis, sondern vor allem frei!
eine kleine auswahl:
Offene Standards, quelloffene Produkte
Wir setzen konsequent auf offene Standards und quelloffene Produkte. In der komplexen digitalen Welt ist dies die beste Garantie für nachhaltige und unabhängige Lösungen.
Open Search
Open Search bedeutet vor allem einen Open Source Code der Search Engine, um die Ranking Methoden verstehen zu können.
Und dann viele beschriebene Open Data.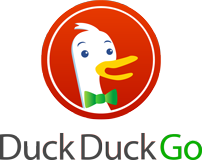 Feel free to contact us.
We look forward to you.
cmdt information gmbh, schweiz
Hinterdorf 5
CH - 9043 Trogen
tel: +41 71 340 06 86 (* wünscht keine werbung)