cmdt camel
analog supported by digital. blockchain!
cmdt camel

we diversified our business to the analog world. we believe in the return of one of the most memorable animals, the camel, as a substitute for burning environmental challenges and even more as a social aid (slow down).
CMdT CaMel Digital Token ICO

we prepare an ICO for the CMdT. stay tuned...
cmdt camel smart contracts
we trust in the big advantages of smart contracts and try build up our camel dealing business in blockchain based smart contracts.
cmdt camel logistic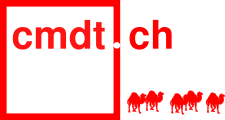 let's see, who's trample longer on the silk road...
cmdt.af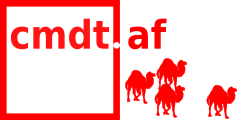 we are happy to announce that cmdt.af belongs to us.
there are some problem getting it running. but we guess, our problem is the least problem they have in the moment! so we do not stress them, instead we wish af all the best!
until then yu can find the content under cmdt.ch/af

we and it is comming soon. and it is comming good / s'chunt guät!
«OFSR-initiative» #

open and free silk road.
an initiative for the comeback of camel-carawans on the legendary silkroad!
nowadays, goods can easily be moved from one country to another.
people and especially animals have it much more difficult.
in order to allow camel caravans to travel on the silk road again, simplified customs clearances are needed.
and then the old caravanserais must be brought back to life!
the "OFSR initiative" is committed to this.
the initiative was founded by cmdt.ch.
please support it! become a member! get in contact with us. thanks.
Feel free to contact us.
We look forward to you.
cmdt information, switzerland