cmdt camel
analog supported by digital. blockchain!
cmdt camel

we diversified our business to the analog world. we believe in the return of one of the most memorable animals, the camel, as a substitute for burning environmental challenges and even more as a social aid (slow down).
CMdT CaMel Digital Token ICO

we prepare an ICO for the CMdT. stay tuned...
cmdt camel smart contracts
we trust in the big advantages of smart contracts and try build up our camel dealing business in blockchain based smart contracts.
cmdt camel logistic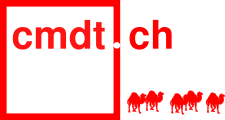 let's see, who's trample longer on the silk road...
Feel free to contact us.
We look forward to you.
cmdt information gmbh, switzerland